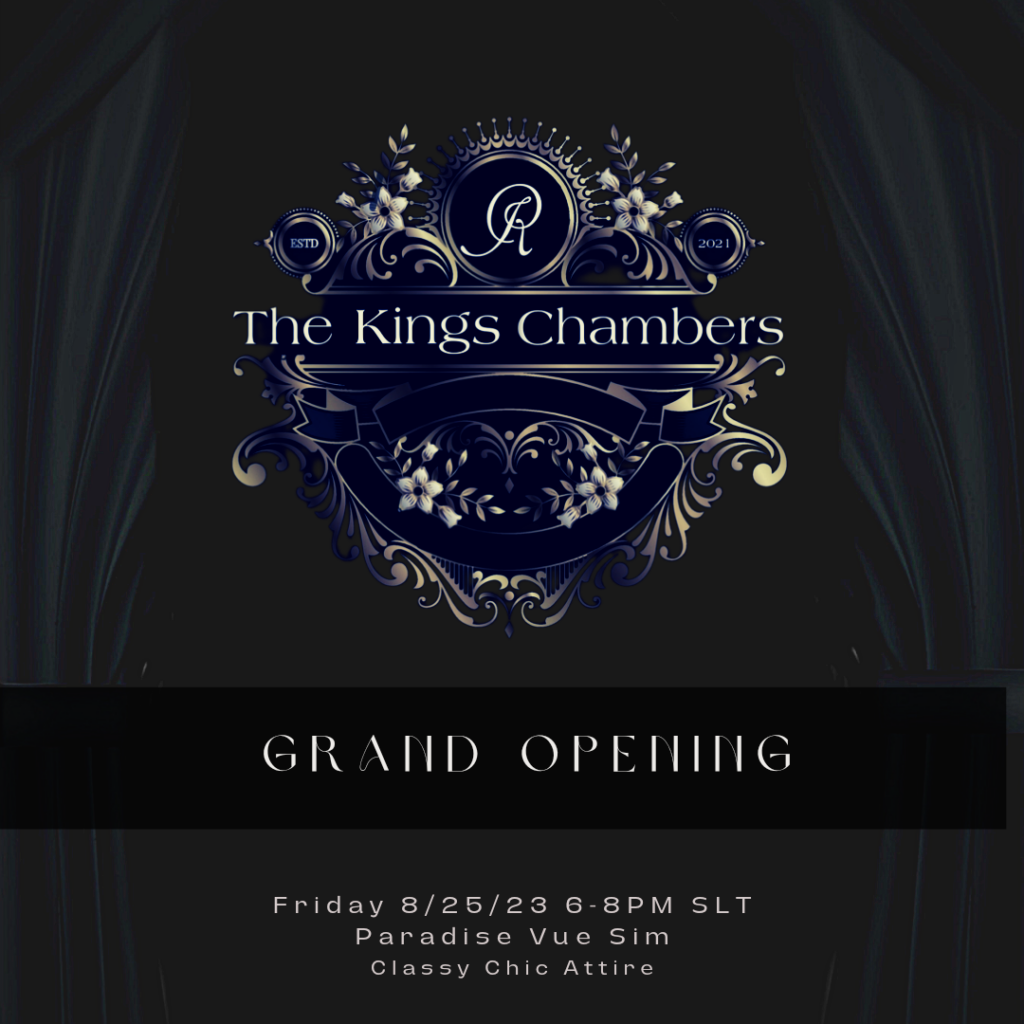 The award wining pioneer in virtual entertainment, The Winners Circle, better known as (TWC) Inc. is pleased to announce the official launch of its newest establishment, The Kings Chambers on the Paradise Vue Community Sim Friday 8.25.23!
The Kings Chambers is a roleplay based high-end 5-star luxury lounge catering to the up and coming and who's who. This venue's claim to fame follows the footsteps of its kin, The Billionaires Place, formerly located in Los Angeles where lovers old and new have anxiously awaited KC's opening with exceedingly high expectation.
This venue follows a strict dress code: Classy/Cocktail Chic and fancy decorum with a twist of dark fun so come on out and be catered to.
For support questions, contact us on Discord : https://discord.gg/yvy6y8MT
or
Instagram: @kingschambers.sl
Date: 25th August 2023
Time: 6-8PM SLT
Attire: Classy/Cocktail Chic
Address: 557 Paradise Vue
Teleport
Sending you to
If it doesn't work, copy the SLurl to your clipboard, and paste it into your viewer chat.